DARE TO COMPARE
Ford Bronco Sport vs. Ford Escape


At a Glance: Bronco Sport vs. Escape
Are you ready to go on an unforgettable getaway? Lewisville, Frisco, and The Colony, TX offer adventures for all types of lifestyles, like bed and breakfast stays or week-long camping trips. Whether you stick to your happy place or venture outside your comfort zone, the 2024 Ford Bronco Sport and the 2024 Ford Escape will take every mile in stride.
So, which Ford model will be your ideal traveling companion? Continue reading Sam Pack's Five Star Ford of Lewisville's comparison below to choose the right Ford SUV for your adventure bug!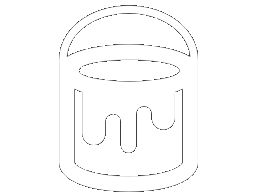 PAINT OPTIONS
Bronco Sport vs Escape

TOWING CAPACITY
Bronco Sport vs Escape

FORD CO-PILOT360™
Bronco Sport vs Escape
See the Difference for Yourself
Select a category below to learn more about how the Ford Bronco Sport compares to the Ford Escape.
DESIGN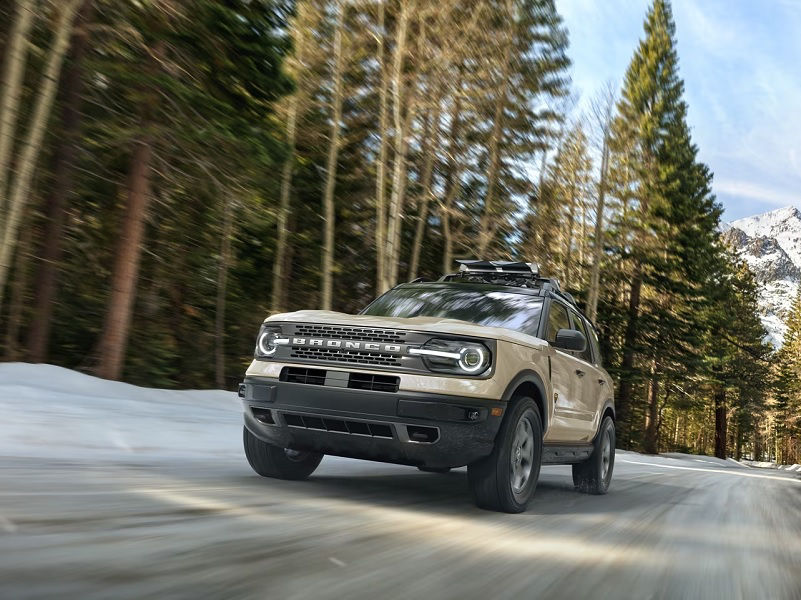 If you love to step outside your comfort zone and experience new adventures, you'll love how the builds of the Bronco Sport and the Escape will accommodate. Their versatile blueprints and customization opportunities provide the convenience and the confidence you crave when trying something new.
Convenience Built-in
When you're getting out of town for the weekend, both Ford SUVs make it easy to travel with the stuff you need for any journey. In fact, both models offer just over 65 cubic feet of cargo space within their cabins! Their available roof rails mean you can use cargo attachments, too, like a bike rack, a cargo box, or a kayak holder. The Bronco Sport can also support a rooftop tent!
Each Ford has unique features to make loading and unloading a breeze. For starters, the Escape comes with a Power Liftgate, so you can open the hatch without dropping your gear. Cargo amenities are available, like a cargo mat and an easy-access cargo shade, to deter dirt or keep wandering eyes from your cargo hold!
The Bronco Sport is built with a safari-style roof, which gives your taller friends more headroom and leaves more standing room for bikes or stacked boxes. Attached to the trunk is flip-up rear glass. This feature provides access to the trunk so you can quickly grab what you need without unpacking.
Customize Your Cruiser
You have the power of choice with both Fords. You'll have five Bronco Sport trim levels and six Escape trim levels to choose from. Once you select a model, you'll choose from nine paint options in the Bronco Sport or six colors in the Escape. Both SUVs have similar shades in common, such as a vibrant red and blue paint.
Only the Bronco Sport offers a few unique hues that match your go-to play environment, including:
Cactus Grey
Azure Gray
Eruption Green
Desert Sand
You can strut in classic colors or go boldly into the wilderness in a natural hue. The choice is yours.
▲ BACK TO CATEGORIES ▲
PERFORMANCE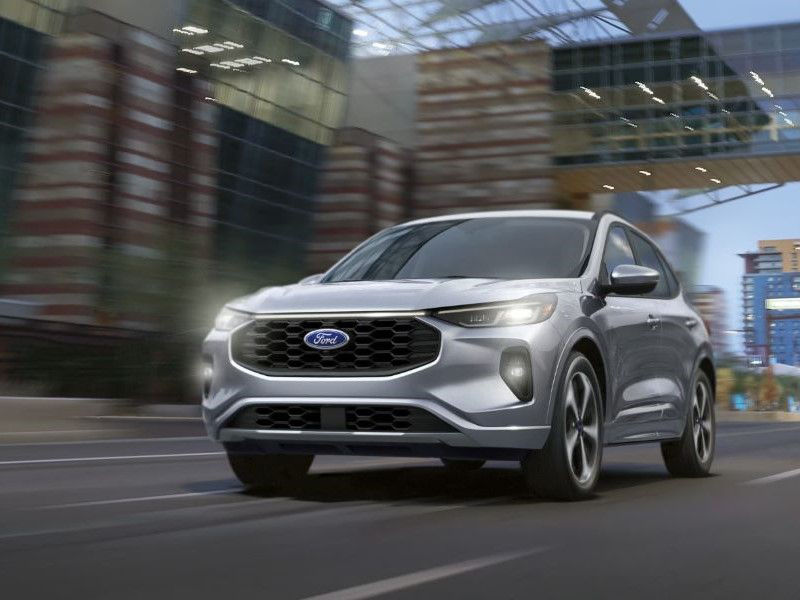 SUVs offer a versatile experience. They can be used for gentle daily driving or when you need to release your wild side. The capability differences between the Bronco Sport and the Escape make them superior in different performance arenas. Which one is better suited to you?
Tough Cookies
These Ford SUVs share two engines: a 1.5L EcoBoost® and a 2.0L EcoBoost® engine. Both powertrains offer engaging responsiveness and thrilling acceleration. Only the Escape is available with a hybrid engine and a plug-in hybrid powertrain, so you can blend velocity with efficiency perfectly.
Their mighty engines provide plenty of pulling power. When properly equipped, the Bronco Sport can tow up to 2,200 pounds and the Escape can tow up to 3,500 pounds! Both Ford models can handle a pop-up camper, a small fishing boat, or a jet ski. If you want to bring along multiple jet skis or a lightweight travel trailer, the Escape will serve you better.
Kicking Trail
The Escape is the stronger SUV, but the Bronco Sport is the nimbler one. It was tailor-made for kicking some trail and going where other SUVs can't. Its adventurous spirit is fueled by a standard 4x4 drive, which helps drivers articulate and maneuver better when the path gets dicey. Front-wheel drive comes standard on the Escape.
To make sure you make it over, around, or through obstacles and elements, the Bronco Sport is equipped with the Terrain Management System™ with five G.O.A.T. Modes. Simply dial into Sand, Slippery, Sport, Eco, or Normal mode to meet the road conditions ahead. The Escape has selectable drive modes, but they're more tailored to on-road ventures rather than dirt road delights.
▲ BACK TO CATEGORIES ▲
SAFETY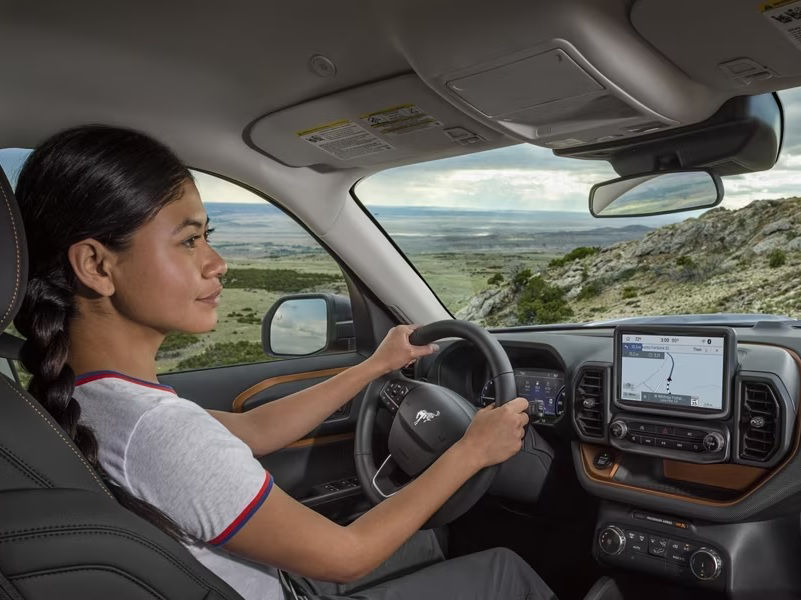 The Escape makes towing heavy loads look like a cakewalk, while the Bronco Sport makes molehills out of mountains. How do they each fare in the safety department?
Priority Number One
Ford Co-Pilot360™ technology comes standard on both SUVs! This is Ford's integrated safety suite that includes several features, such as:
Pre-Collision Assist with Automatic Emergency Braking
Lane-Keeping System
BLIS® (Blind Spot Information System) with Cross-Traffic Alert
Auto High-Beam Headlamps
All features work around the clock when you're behind the wheel. After all, you're the number one priority.
See It to Believe It
In the Bronco Sport and the Escape, hindsight and foresight are 20/20. Each SUV is available with an advanced camera to deliver unobstructed views of your surroundings.
The Escape offers an available 360-Degree Camera with Split View, letting you see all around your SUV from virtually any angle. Meanwhile, the Bronco Sport lets you see if the path ahead is clear with its available Front 180-Degree Camera with Split View. You'll see a projection of what the trail has in store for you on the center stack! How cool is that?
▲ BACK TO CATEGORIES ▲
Which Ford Is Your Favorite?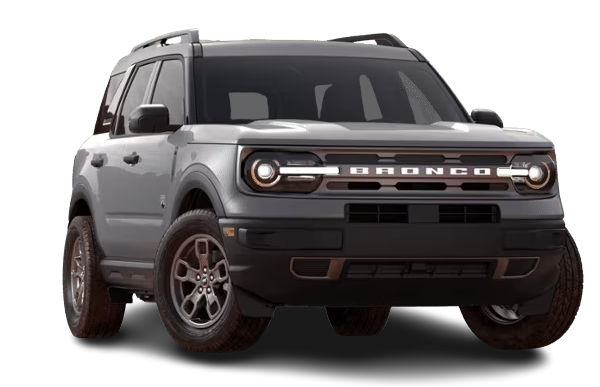 When adventure is calling, you can confidently answer in either the Bronco Sport or the Escape. To help you make your final decision, visit Sam Pack's Five Star Ford of Lewisville near Lewisville, Frisco, and The Colony, TX today to test drive these two Ford favorites! See you soon.
All of the tools you need to move forward with experiencing a new 2024 Bronco Sport or Escape for yourself are conveniently available right here online.
---