DARE TO COMPARE
Ford Bronco Sport vs. Subaru Forester


At a Glance: Bronco Sport vs. Forester
The sun is shining, and a soft breeze is blowing. It's time to summit the mountain before you—are you prepared?
As an adventurous person, you know having the right gear is crucial, and driving the proper off-road vehicle is a must. So, is a 2023 Ford Bronco Sport or a Subaru Forester better prepared for your Lewisville, Frisco, and The Colony, TX treks? The team at Sam Pack's Five Star Ford of Lewisville is here to help you find the answer.
MAXIMUM HORSEPOWER
Bronco Sport vs Forester
SAFARI-STYLE ROOF
Bronco Sport vs Forester

STANDARD TOUCHSCREEN SIZE
Bronco Sport vs Forester
See the Difference for Yourself
Select a category below to learn more about how the Ford Bronco Sport compares to the Subaru Forester.
PERFORMANCE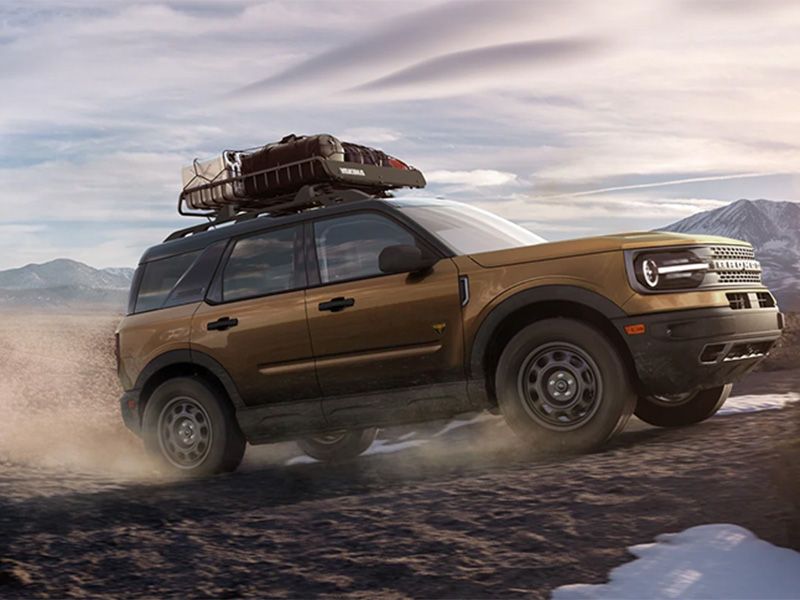 Before you begin to summit the mountain ahead, you need to fuel up. Whether you're noshing on a power bar or a gel pack, you need enough energy to reach the peak, and the same goes for your SUV.
Power Your Adventures
The 2023 Ford Bronco Sport has the juice you need to crawl over rocks and boulders in your path with its two powertrain selections. The first is a 1.5-liter EcoBoost® I-3 engine that achieves 181 horsepower and 190 lb-ft of torque.
The Subaru Forester has a similar baseline motor with 182 horsepower, though it falls short with only 176 lb-ft of torque.
Increase Your Power
Looking for some more pep in your step? With the available 2.0-liter EcoBoost® I-4 engine, the Ford Bronco Sport can put out up to 250 horsepower and 277 lb-ft of torque.
Unfortunately, the Forester only has one engine to offer, so you won't be able to upgrade to more power.
▲ BACK TO CATEGORIES ▲
INTERIOR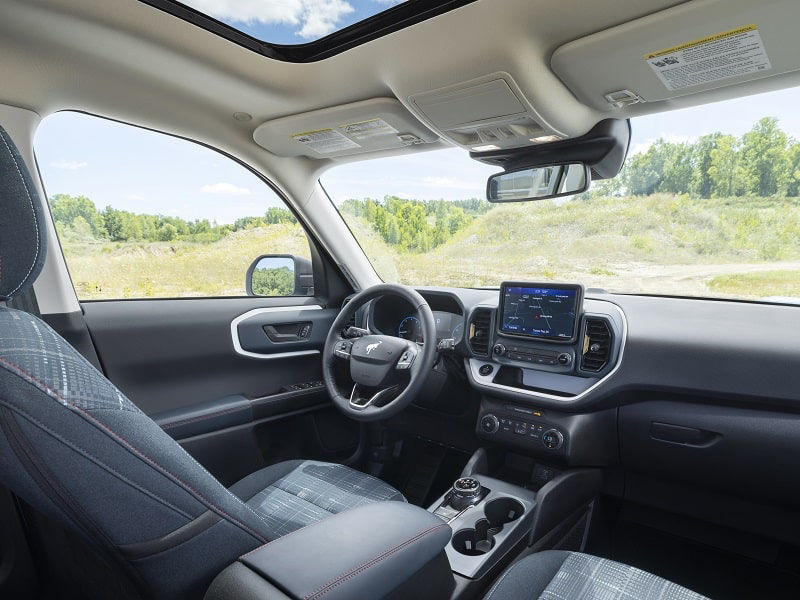 When packing up your backpack, you probably check and double-check to ensure you have all the gear you need. That's because you know how important it is to have all the right tools by your side throughout your journey.
Leave Nothing Behind
The 2023 Ford Bronco Sport and the Subaru Forester allow you to fit even your bulkiest gear into a configurable cabin. Both models allow for more than 65 cubic feet of cargo space.
Whether you're going on vacation or moving furniture, either model fits the job.
Multiple Storage Options
For even more storage options, you can add any of the following to your Bronco Sport:
Safari-Style Roof: A flat-style roof allows you to pack in more cargo, including two mountain bikes, when you opt for the interior bike rack. You can carry up to 150 pounds on the roof for additional storage.
Cargo Management System: Provides a shelf in the rear of your SUV so you can keep all your gear organized. It's available with a fold-out camp table to make car camping even easier.
Under-Seat Storage: Adds additional storage space underneath the rear passenger-side seat so that you can stash muddy boots or a few extra snacks for your next trek.
Unfortunately, none of these cargo options are available in the Forester, so you may not be able to pack in every single one of your essentials.
▲ BACK TO CATEGORIES ▲
TECHNOLOGY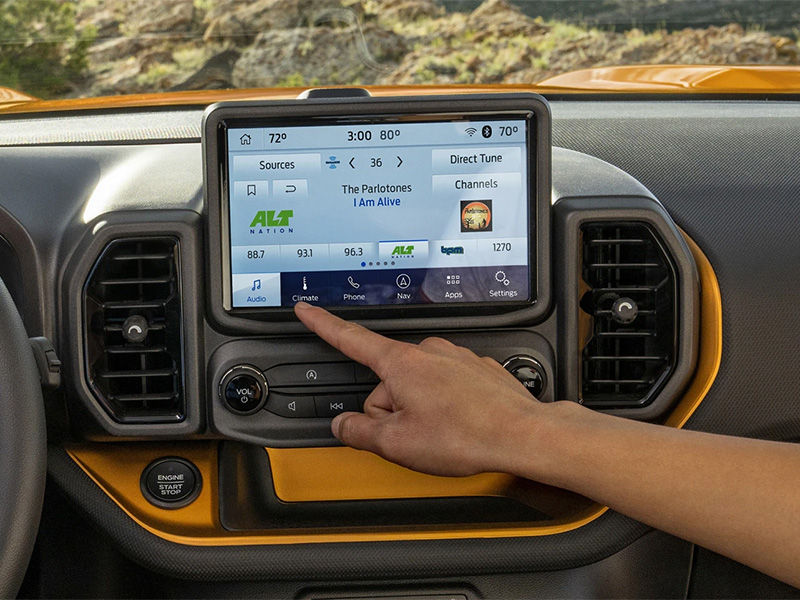 Do you have a backpacking playlist to help power through your climb? If so, you know how the right entertainment can keep you engaged throughout your journey. The Ford Bronco Sport and the Subaru Forester have plenty to offer.
Highlight Your Excursions
On your next road trip, utilize Apple CarPlay® and Android Auto™ integration in the 2023 Ford Bronco Sport and the Subaru Forester to connect your smartphone and indulge in your specific playlists.
In the Bronco Sport, you're treated to an expansive 8-inch touchscreen to choose your entertainment. The Forester, however, comes standard with a smaller 6.5-inch display.
Turn Up the Music
When it comes to sound quality, the 6-speaker system that comes standard in the Bronco Sport makes it easy to hear your tunes. With its 4-speaker sound system, the entertainment in the Forester may be lacking in comparison.
▲ BACK TO CATEGORIES ▲
Which SUV Will Power Your Adventures?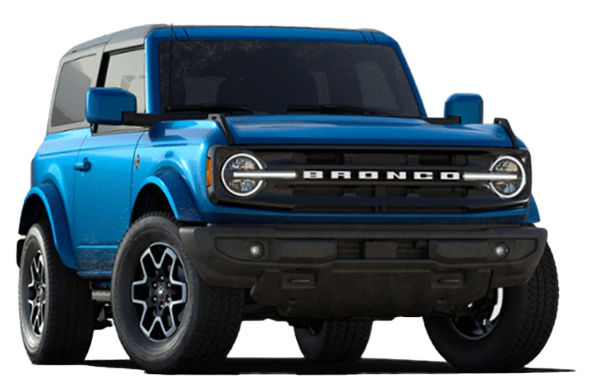 It's time to begin your next trek. Which one of these SUVs will help you over your next mountain?
If you think the 2023 Bronco Sport is the right match, visit us at Sam Pack's Five Star Ford of Lewisville to learn more. Our bold Lewisville, Frisco, and The Colony, TX friends can contact us today to set up a test drive.
All of the tools you need to move forward with experiencing a new 2023 Bronco Sport for yourself are conveniently available right here online.
---