DARE TO COMPARE
Ford Expedition vs. Toyota Sequoia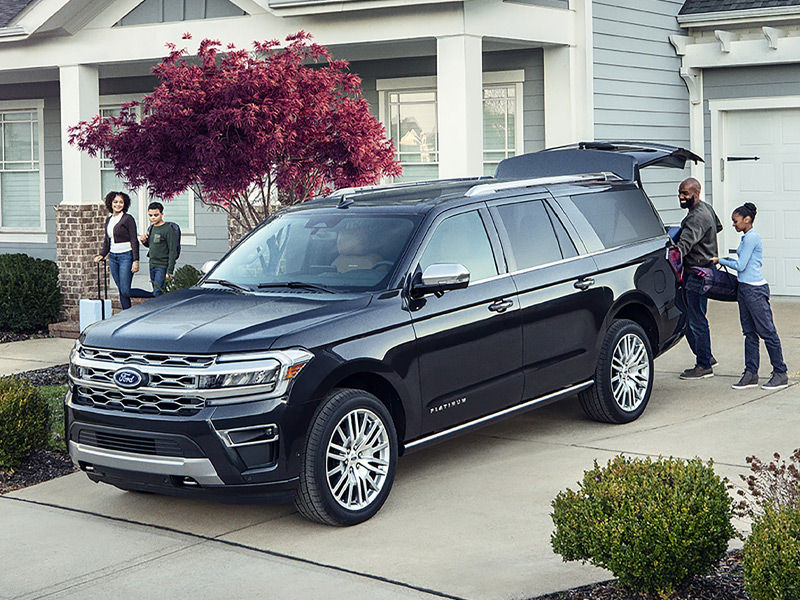 At a Glance: Expedition vs. Sequoia
You and your whole crew have a lot of fun experiences ahead of you. Getting out and enjoying life in Lewisville, Frisco, and The Colony calls for an SUV that's tough enough to stand up to the task while providing plenty of comfortable amenities to everyone.
Two models you'll see out on the road today are the 2022 Ford Expedition and Toyota Sequoia, but which one is a better fit for you? The team at Sam Pack's Five Star Ford of Lewisville is here to help you in your search for a new SUV.
Once you've learned more about these two rides, you can make a decision with confidence as you get ready to hit the road.

PASSENGERS

TOWING CAPACITY

STANDARD TOUCHSCREEN
Which is the Right SUV for You?
Select a category below to learn more about how the Ford Expedition compares to the Toyota Sequoia.
EFFICIENCY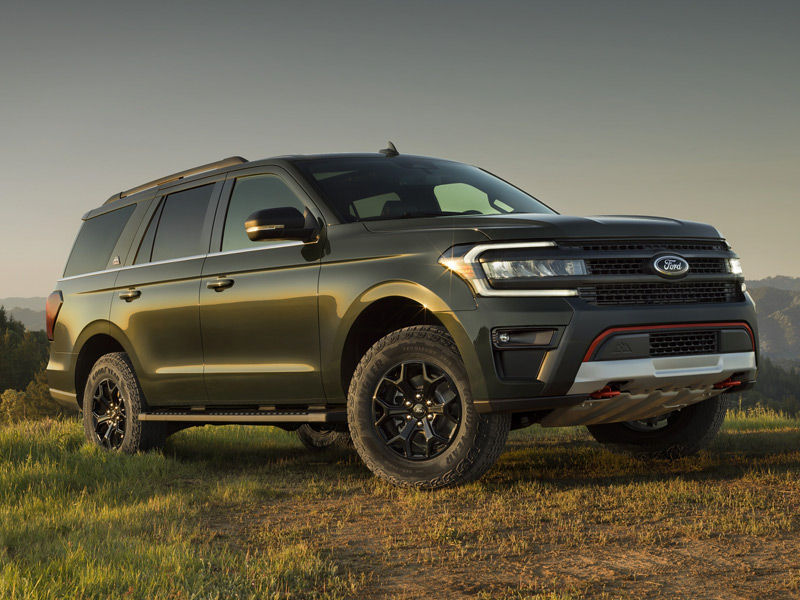 Once you've chosen your model, you'll have plenty of destinations to choose from near your neighborhood. That means you'll need an SUV that maximizes your miles at every turn.
Fueling Your Drive
That's where the Ford Expedition comes in. Like its name suggests, your next adventure will be backed by fuel-saving technology, so you can spend more time on the road. In fact, the Expedition achieves an EPA-estimated 23 highway MPG.
If we were to compare using the Toyota model, you'd only be able to drive about 17 miles on the highway before stopping to refuel. If you're city-bound, you can expect even lower mileage. The Toyota is responsible for an EPA-estimated 13 city MPG compared to the Expedition's EPA-estimated 17 city MPG.
If you're looking to go the distance with your family, the Ford Expedition might be the way to go.
▲ BACK TO CATEGORIES ▲
TOWING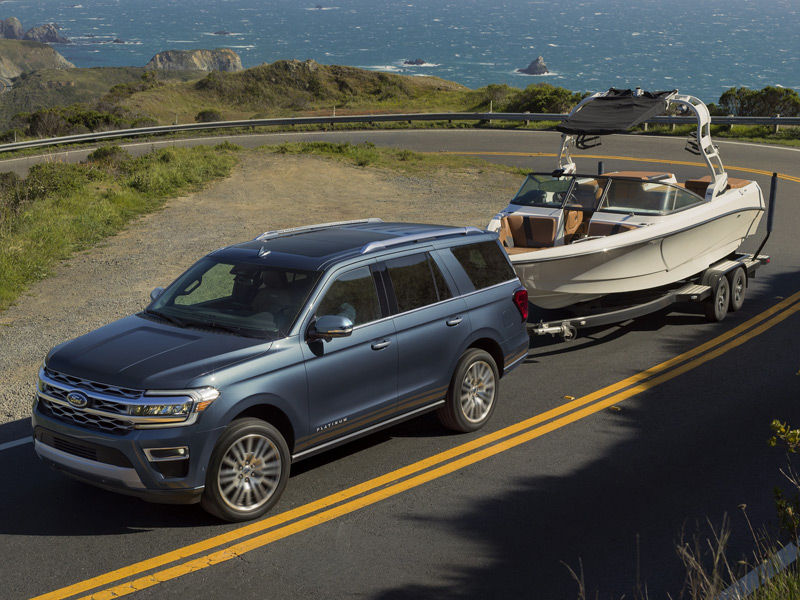 Drivers looking forward to hitting the road with the whole crew for an epic road trip will enjoy being able to take along more. Loading up on important gear and equipment calls for an SUV that's powerful and able to shoulder more.
Towing Capacity
The Toyota Sequoia is built for smooth and easy towing. Its power under the hood lets it tow up to 7,400 pounds when properly equipped. That's enough capacity to take on some of your heavier items and gear. While it can handle a lot, you may still have to leave some gear behind.
The Ford Expedition is a ferocious beast that can take on even the toughest towing jobs. This SUV is loaded with power to fuel your journey. When properly equipped, the Expedition can tow up to 9,300 pounds. That's nearly 2,000 pounds more than the Sequoia! You can tow ATVs, canoes, and even trailers filled with essential gear with ease.
When you plan on bringing big and heavy equipment, the Ford Expedition is the ride for you.
▲ BACK TO CATEGORIES ▲
TECHNOLOGY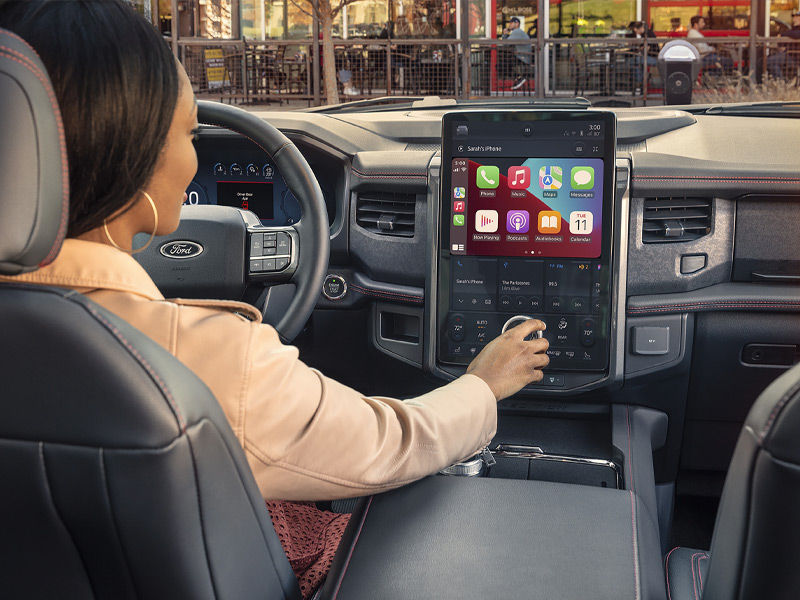 If you're looking to elevate your drive with some exciting technology, then a robust infotainment system is what you need. A comprehensive collection of cutting-edge features makes for an engaging and entertaining drive.
Next-Gen Tech
In our battle between these two large SUVs, only the Ford Expedition comes with SYNC® 4. SYNC® 4 is a Ford-exclusive system that offers plenty of ways to make your ride something to look forward to. The Expedition offers standard SYNC® 4 with enhanced voice recognition for an even more convenient way to control the system.
Pair your phone with SYNC® 4, and you'll be able to take and receive calls while keeping your eyes on the road. Use the centrally located 12-inch touchscreen to browse through your favorite playlists as well. You could also add a few extra inches with the available 15.5-inch SYNC® 4A touchscreen.
Either way, everyone inside the cabin is sure to have a great time in this fun SUV.
SYNC® 4 is only available through Ford, so you won't find this easy-to-use technology in the Toyota Sequoia. If you want to experience this futuristic technology for yourself, hop into the Ford Expedition.
▲ BACK TO CATEGORIES ▲
Our Choice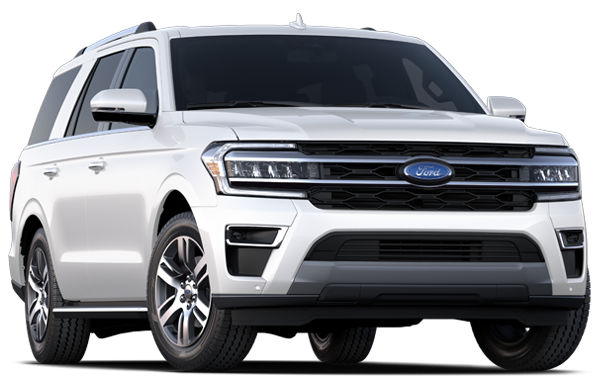 Drivers in Lewisville, Frisco, and The Colony looking to add excitement to their adventures should check out the Ford Expedition.
It offers more ways to add fun to your day with extra towing ability to infotainment technology. See the Expedition for yourself with a test drive at Sam Pack's Five Star Ford of Lewisville. Contact us today!
All of the tools you need to move forward with experiencing a new 2022 Expedition for yourself are conveniently available right here online.